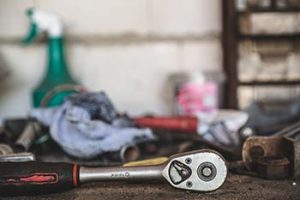 The 101 Guide For A Budding Plumbing Apprentice 
So you are training as a plumber, great choice! Here in this article we give you tips for plumbing apprentices to help navigate your way into becoming a fully qualified plumber.
A plumbing apprenticeship is a great choice to build a financially secure and solid career path. But this is a career that demands a high standard of work to be successful.
So here is our breakdown for the tips you need to embark on your plumbing apprenticeship.
Breakdown For A Plumbing Career
With an average salary of anything up to £40,000 (and often exceeding this depending upon your skills), it is a very healthy career path for a young budding apprentice.
You could be asked to work in a clients home, or at their business so it is important to remember to maintain a professional attitude at all times on the job.
Here are just a few of the tasks that you can expect to undertake as a plumber:
Diagnostic works & repairs
Installing plumbing fixtures
Cut, shape & join pipes & fittings
Depending on the company you end up working for after your apprenticeship, your hours will likely vary. Typically you will work 40 hours a week, which may include evenings or weekend work if you are on call.
Length Of Training Time & Types Of Apprenticeships
Your apprenticeship will likely last you four years, after which you will be a fully qualified plumber. There are a couple of options that you have to achieve this.
Level 2 and 3 Diploma in Plumbing and Domestic Heating
Intermediate & Advanced Apprenticeship in Plumbing and Domestic Heating
Start as a Plumbers Assistant (mate) and train on the job to qualify.
For more information on how to start a career in plumbing see the Government's national career advice website.
Tools & Equipment Needed
When it comes to equipment, we run on a very simple philosophy. You buy it on the cheap, you'll be buying it twice!
Quality plumbing tools are vital for the job. Do not take cost cuts on the tools that help you make your livelihood. Later down the line you will thank yourself when you don't need to keep rebuying tools every couple of months or so.
Regarding what equipment you will need, here is a comprehensive checklist for you budding plumbing apprentices:
Pipe Cutters
Pipe Wrenches
Pliers
Adjustable Wrench
Tape Measure
Utility Knife
Torpedo Level
Multi-bit Screwdriver
Hammer
Permanent Markers
Relevant PPE
Having listed all of these tools, when you first start your apprenticeship there are 3 important tools that you should definitely bring (and which will instantly impress your boss). These are a tape measure, permanent marker and a leveler. Ensure that you have these at all times!
Tips For During The Working Day
Ask Questions – Part of being an apprentice is learning on the job. One of the best ways to do this is to learn from others who have greater experience than you. So never be afraid to ask them questions.
Asking questions also shows your eagerness to learn and demonstrates a willingness to build up your skills in the trade. Be sure to make note of the answers you are given if it's something that would be hard to remember
The saying goes, the only stupid question is a question unasked!
A small side note for this, ensure that if you need to ask lots of questions you try to do this out of earshot of your client. They may not know you are an apprentice and question whether they have hired the right people for the job!
Stay Organised – Along with having the correct kit as mentioned above, it is important to organise your time when balancing the theoretical and practical work of your apprenticeship.
Like with anything, leaving your work to the last minute can leave you rushing the work and producing poorer results than if you were to better manage your deadlines. So make sure that you leave time for all the deadlines your theoretical work demands.
Network As Much As Possible – Meeting people on your apprenticeship or training courses can help you to build up your own networks of contacts in the industry. You never know when you will need to draw upon the knowledge of someone you have met.
Networking can also open a lot of doors in your career that may not have been possible otherwise.
Keep Yourself Safe On The Job
This can arguably be one of the most important tips you get, and yes it's the boring topic of health and safety. We know this is one of those boring, eye roll inducing topics. But it is important to be covered nonetheless, and you will thank us for it one day!
As a plumbing career is a physical career, you should ensure that you have comfortable boots. There is nothing worse than having to wear an uncomfortable shoe for a period of 8-10 hours. Knee pads will also help to take the pressure off when you are kneeling for long periods of the day!
Also ensure that outside of the working hours you get enough rest to ensure that your body is in top condition. Stretching can also help you back in a career that is incredibly taxing on your body.
Display A Keen, Hard Working Attitude
Our last tip is a pretty universal tip in any job, although it is definitely an important tip for a plumbing apprentice.
You need to be keen and willing to learn. Always offer to help out and clean up after jobs, never just stand around and watch. Display positive body language and keep your posture up (and the hands out your pockets!)
As tempting as it can be, keep the phone in your pocket. This will help you keep focused and keep your mind on the task at hand. You are there to learn, not to tweet!
To Conclude
Hopefully this guide has given some useful tips for apprentice plumbers out there. Plumbing is a rewarding career path that offers great potential to work for yourself if you so wish.
So stick at it and good luck with the apprenticeship!