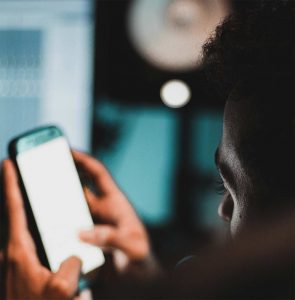 To stay afloat as a home service business owner, you have to understand the latest industry trends. You must also have the newest plumbing software so that customers get solutions to their ever-emerging needs.
When you know what to expect in the year 2021 and beyond, you'll be better equipped to future-proof your plumbing business and utilize the latest technology while anticipating changes in the customer's expectations.
Continue reading and find out some of the trends and predictions you must expect in the plumbing industry.
Online engagement is the real deal.
More than ever before, online engagement will be critical, and this is for all home services, not just plumbing alone. Take, for instance, a customer looking for plumbing services in your locality; they will search for the available providers online. That means your being hired will depend on your online presence.
Apart from optimizing your site through SEO, you have to invest time and effort in popularizing your business through social media accounts. Facebook, Twitter, LinkedIn, Instagram, and other accounts are cost-effective platforms that will help you popularize your business and get the numbers.
You may not have the budget to spend on paid ads, but there are Facebook groups on plumbing and home service you can join and get clients. Here, you should get strategic by sharing helpful information and respond to customer queries promptly. That way, you create interest among the audience, and they can easily trust you.
Once you have a presence online and actively responding to customer queries, then you're good to go. Your followers will take you as an expert, and you can share your business link. Then you can expect to get lots of work.
More customers using phones to go online
Statistics show that about 6.3 billion of the world's 7.8 billion people have a Smartphone. That means many people use the phone to access the internet. As a plumbing service provider, you must find out if your website or blog is responsive. A responsive site looks great on every screen and takes a short while to open.
Therefore if your website is non-responsive, you know you're missing out on even local business. Go ahead and do an overhaul.
There's a need to educate customers.
Most of the customers looking for plumbing services online are shopping for the most cost-effective services. However, low cost doesn't always translate to quality services.
The opposite is true- high-cost services often tend to be of higher quality.
Comparing prices online is easy for the customers, and thus you need to educate them on how important it is to prioritize quality over price. You're not just justifying why they should pay for high-cost services but how quality craftsmanship will help them realize their goals.
Help them understand what they're paying for and grow your relationship. Make sure you're not winning your customers on price alone; otherwise, you can't compete on that alone- nobody wins at the bottom, and that means you'll be shrinking.
Just take time to talk about the value you offer and that different service you offer that is unique. Once they understand, pricing will not be an issue; after all, you've won them. The best way to educate your customers is through content. Text content, videos, and pictorials are the main types of content that you can present on your platforms, both social media and others.
Online Reviews will matter than ever before
The perception that customers get about your business will last. You have a reputation in your neighborhood which could be good or bad. Most importantly, give quality services to your existing customers. That way, word will go around about how good your services are.
Going forward, customer reviews are some of the significant factors that will determine the success or failure of your business. If you get negative reviews, make sure you're very diplomatic in your responses. Find out why they are negative in their responses, and make sure you reassure them. Try fixing the issue in the best way, and you can talk to them to reconsider their review.
Increased awareness on water consumption
Climate change is real, and customers are aware of this too. Many people, including your clients, are looking for ways of reducing their environmental footprint.
Imagine a family that uses like 200 gallons of water in a day. That could translate to thousands of liters in a month. A lot of this goes to the sink, the toilets, and other household usages.
Everyone is looking to reduce that consumption, and therefore you've to align yourself to offer such services. They will be calling you for a toilet fix to get a modern one that doesn't consume lots of water.
Think of many other solutions that you can offer your clients to reduce water consumption.
Aging pipes concern
Most of the houses in the US were built some 45 or more years ago, which means most of their piping systems age aging and need replacement. But most of these customers will not call you until the pipes develop a problem. That's why you need to educate them on signs that their piping system is aging and why they need fixing.
Again, you've to make sure you and your team have the right tools, equipment, and skills to handle such issues.
Solar-powered water heating
With the high cost of electricity, solar power is becoming popular in many homes. Homeowners are now adopting energy-efficient water heaters which are environment-friendly. Most of these families are going for solar-powered water heaters to lower their energy bills and save energy.
As time goes by, most homeowners will be looking for the installation of solar heaters, and therefore, as a local plumber, you've to be upbeat and grab your share of the cake.
Trenchless technology is growing in popularity.
Technology is good for saving the customer's money on water and improving your efficiency. It offers an alternative to the old system of installing and repairing pipes.
Here, there's not much need for manual labor- you don't need to dig up the property but create small openings at the end of the pipes. With this system, it's also easier to know when issues arise. There's a camera installed that will help you figure out the problem and fix it.
Demand and competition are on the rise.
There's demand for plumbing and generally home service solutions. That's due to the rise in population and many people who own homes more than ever before. As the demand rises, there's also a growing number of plumbers or home services professionals, making it hard to shine.
Thus you have to popularize yourself through marketing- make sure you have a website where you display your services and social media accounts where you engage with the clients and prospects. That way, you'll have a good share of the customers.
The plumbing industry is ever-changing. People are moving from traditional home service systems to modern ones. Therefore you must align yourself through getting new skills that will help you match the competition and offer the best plumbing solutions.