We've Got You
Covered
Our homecare plans offer you cover for your boiler, central heating, plumbing and more. We take great pride in providing the best customer care and support. We offer you the choice of four homecare packages to keep your mind at ease, and unlike many other homecare providers, there is no excess payable.
Save on your bills with annual checks
Keep your heating system & home safe
Keep your boiler warranty valid
Speedy response & peace of mind
On-demand expert care & support
Home emergency cover
What
We Offer
Cost effective, affordable care plans that leave you with peace of mind
Latest
Reviews
Putting customer satisfaction first
Accreditations /
Certificates
Approved and certificated by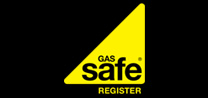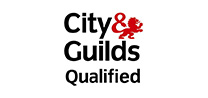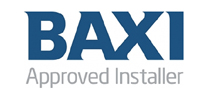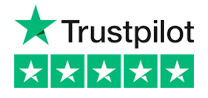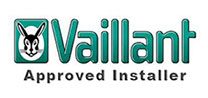 Cover in Detail
Annual Boiler Service
We carry out the majority of annual boiler services between March and September, towards the anniversary of your plan start date. This is to ensure a fast emergency response time during busy winter months. We will contact you a month before the annual boiler services are being carried out in your area, to arrange a suitable day to attend. The care plan boiler service includes and not limited to, a visual inspection, boiler gas leak test, gas pressure checks, gas/air mixture analysis, gas consumption check, flue integrity check and gas safety checks of installation.
Free Call Outs
Where applicable, the care plans comes with up to three, free call outs for emergency response works. Thereafter, each subsequent call out is charged at a fixed rate of £65 plus vat.
Boiler & Controls
This provides cover for repairs to your gas boiler and controls and a yearly safety performance inspection. We provide this service to domestic customers for home central heating systems up to 40kW. We'll repair your boiler or programmer in case it breaks down and ensure your peace of mind.
Priority Response
We reward loyalty, so every customer on a bronze or higher plan gets priority response, meaning we'll always put you first and deliver the best customer service available. We are delivering a product most commonly associated with national organisations yet we are based in Essex.
Heating System
When you sign up to our silver or gold plan, you'll have the ultimate protection for your home as it covers repairs to your wider heating system. This includes: flue, radiator, controls, pump, valves, expansion tank, flue, and pipework.
Internal Plumbing & Drainage
Plumbing and drainage cover is insurance for your home's pipes, drains, sinks and toilets, as well as your water supply pipe. It offers peace of mind that, should you experience a leak or pipe blockage, you can rely on us to solve the problem quickly.
Gas Safety Check & CP12
If you're a landlord with gas appliances in your rental properties, it's your legal obligation to make sure they're annually checked. With our care plans, our gas safe engineers make sure the appliance is operating at the correct operating pressure, there is an adequate air supply to the appliance and that it is burning gas correctly, that flues and chimneys are clear and enable the appliance to emit gases and fumes safely to the outside and that all safety devices on the appliance such as cut out devices are working correctly.